| | | |
| --- | --- | --- |
| | Posted by Lucas Vandenberg in Untagged | |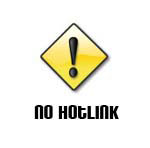 One of the most important responsibilities of owning a vehicle is proper vehicle maintenance. Many people opt to take their vehicles to the car dealership or to a local mechanic to have their car serviced. However, with the US economy struggling, we have noticed that many people are performing basic maintenance tasks in their own garages and driveways across America. This leads us to today's blog topic: Working On Your Automobile and the safety tips everyone should remember before they begin working on their vehicle.
Every vehicle is different, so when it comes to maintenance and repairs make sure to always refer to the vehicle owner's manual or repair guide.
Make sure you have all the necessary tools and parts necessary before you begin, The last thing you want to do, is to start working on your vehicle only to realize that you don't have the right grade of oil or the proper tools to get the job done. By the way, a flathead screwdriver is not a substitute for a phillips screwdriver. Substituting tools may compromise the vehicle's performance and your overall safety.
Speaking of Safety, this should be your number one priority. Therefore, do not smoke, drink alcoholic beverages, or work with a necktie.
Be sure to watch out for hot or sharp objects, hazardous materials/waste, and other potential safety hazards.
Always wear safety goggles, protective hand wear, and a dust mask if needed.
If you're looking to improve your basic car maintenance knowledge, Driving Safety Foundation offers Car Maintenance Workshops in Mountain View, CA every month! Visit our Training Events page for more detail.