| | | |
| --- | --- | --- |
| | Posted by Lucas Vandenberg in Untagged | |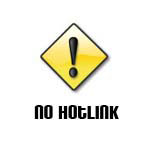 This week, October 18-24, 2009, is National Teen Drivers Safety Week. It's a week that we as parents, educators, and fellow drivers need to remind ourselves, each others, and our loved ones about choices. This week is all about re-thinking, and re-evaluating one's decisions prior, during and after getting behind the wheel.

Impact Teen Driving states that 75% of all teen related crashes have nothing to do with drugs or alcohol, rather they are related to distracted driving. With this said, we want to focus on simple solutions to one serious epidemic.
1. Bluetooth Headsets - Today, headsets come in all different flavors and are relatively affordable. Many entry level headsets begin at just $19.99 and most basic phones come equipped with Bluetooth technology. At the Driving Safety Foundation, we are big fans of the Jawbone series of Bluetooth Headsets.

2. Aftermarket Bluetooth Hands-Free Kits for your Vehicle - Often we hear "I just don't like having it in my ear" or "It doesn't match my shoes" as a 'valid' excuse for not using a Bluetooth headset. While more complicated and quite a bit more expensive, another option is the Bluetooth Hands-Free Kits for your vehicle. If your vehicle does not come equipped with a factory Bluetooth integrated console, you can have one installed.

Most range around $100 and can be set up in a matter of minutes. The best part is that these kits will allow you to communicate without touching your headset and without taking your hands off the wheel. The more complicated systems actually channel the call through your vehicle's speakers.

3. The Power Button - This is one of the most overlooked features. Rather than using technology to solve another problem caused by technology, we recommend that all new drivers simply turn off the phone prior to getting behind the wheel. This resolves any temptation to pick up the phone, check messages, send text messages, or perform any other phone/headset related activities while behind the wheel.

There are many other solutions out there… but the point that needs to hit home is that distracted driving can be prevented.

The decision is yours.

Choose wisely.