| | | |
| --- | --- | --- |
| | Posted by Sia Bani in Untagged | |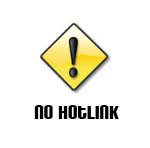 Happy Thanksgiving to all of our social media family and friends! In the spirit of the holiday season, we're blogging today about all the many things we have to be thankful for during the past year!
Today marks Driving Safety Foundation's 120th day on Twitter (
http://twitter.com/drivingsafety
)! What a great ride it's been so far. We've been tweeting everyday, sending out information to the Twitterverse with tips, statistics, news, and photos related to driving safety. With all of the information we're sending out, we are also receiving a ton of great feedback, responses, retweets, and updates from our fast growing follower base. We're thankful to all of the @DrivingSafety followers for supporting our organization and for spreading the word about "driving safety." We wanted to specifically thank some of the great people and organizations that have become a part of our daily social media conversations. First, Allstate Insurance (@Allstate) started following our Twitter account (@DrivingSafety) a couple of months ago, and recently hosted the Driving Safety Foundation team on their radio blog: Vehicle Vibes at
www.vehiclevibes.com
. A special thank you to Marcia Hansen (@MarciaHansen) for asking some great questions regarding driving safety and having us on your radio program last week. Other insurance companies such as Progressive (@Progressive), Mid-Columbia Insurance (@MCIns), and Alabama Insurance (@ALInsurance) have also helped in promoting our message through Twitter this November.
The Ford Motor Corporation (@Ford) also appeared on our Twitter radar a couple months ago, as Scotty Monty (@ScottyMonty) at Ford tweeted us about their support of the federal ban on texting while driving.
We're incredibly thankful for all of you who continue to connect with us on Facebook (http://facebook.com/drivingsafety) and through our many other social media channels. We're thankful for all of the great driving safety products that continue to improve safety on our roads. We've heard from some great new technologies that have found us through social media. Companies like Speak With Me Speak with Me, Inc provide simplicity and freedom to drivers with their hands-free technology, helping to keep drivers focused on the road ahead. We're thankful to Truck Champ Truck Champ Truck Accessories for offering an array of great safety accessories for your truck, car, or SUV. They have some incredible driving safety add-ons, such as ShurTrax weight products, which improve road handling for your vehicle.
As we continue to reflect on 2009, we're thankful for our Driving Safety Foundation team, partners, and the friends and family that have supported us and our cause! Enjoy the food, football, and fun with your family & friends. Safe travels this holiday season! Happy Turkey Day!